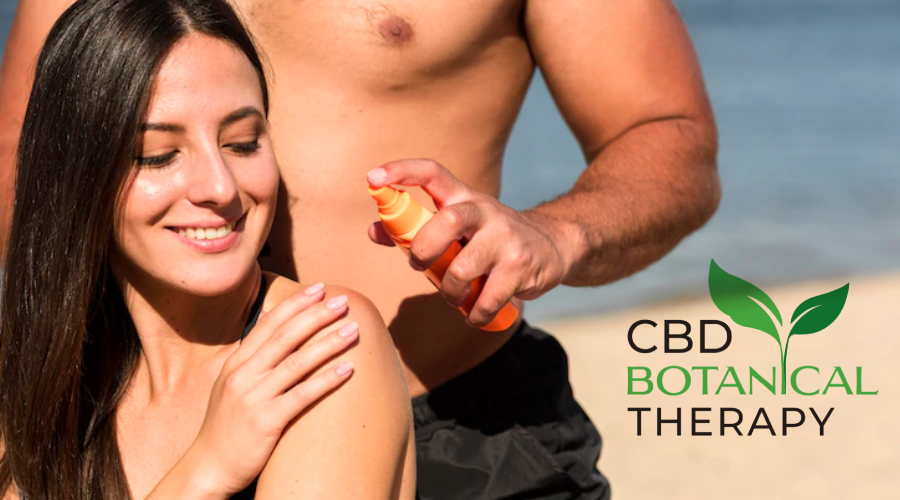 Is hemp after-sun lotion good for sun protection? Does hemp lotion have healing properties? What's the difference between hemp lotion and regulation lotion?
In this post, we're going to answer all these questions and more. But first, the necessity of why you should protect your skin.
The Dangerous Effects of the Sun on Skin
Some exposure to the sun is good for vitamin D production which is needed for calcium absorption. Calcium helps bones stay strong and healthy. However, enjoying glorious sunshine without sunscreen cover exposes your skin to damaging ultraviolet (UV) rays.
UV is notorious for causing cancer and harm to the immune system and eyes. For many, the sun's skin-damaging effects can also speed up premature aging (photoaging).
So, what is the best way to protect yourself when you're out in the sun?
Firstly, limiting exposure is of primary concern, followed by adequately protecting your skin.
The American Academy of Dermatology recommends the generous application of a broad-spectrum, water-resistant sunscreen with a Sun Protection Factor (SPF) of at least 30. When outdoors, this should be re-applied every 2-3 hours and after you've been in the pool or ocean.
And this is where hemp after-sun lotion also comes in.
Benefits of Hemp After Sun Lotion
Infused with a potent blend of hemp seed oil, vitamins, and antioxidants, hemp after-sun lotion has the ability to:
Moisturize your skin while keeping it soft, supple, and hydrated
Protect skin from sunburns owing to the soothing aloe vera gel
Slow down aging by shielding delicate skin from UVA/UVB rays
Furthermore, it's also:
GMO-free and organic, made from locally sourced and grown hemp
Cruelty-free, not having been tested on animals
Contains no steroids, pharmaceuticals, THC, or antibiotics
Sulfate-free, paraben-free, and silicone-free
Now, to answer some questions about hemp after sun lotion.
Does hemp lotion have healing properties?
The active ingredient – hemp seed – is known to help alleviate stress, ease tired muscles, get rid of insomnia, and reduce acne breakouts. Hemp lotions also offer relief to those suffering from skin conditions like eczema, psoriasis, and contact dermatitis.
What's the significant difference between regular sunscreen lotion and hemp lotion?
The key difference between these two products is the active ingredient in the hemp lotion – hemp seed oil. This plant-based extract is derived from the hemp plant and has been infused into this after-sun formula because of its therapeutic qualities.
Buy CBD Botanicals Near You
CBD Botanical Therapy is a leading provider of high-grade CBD products at affordable prices. Browse our store to find CBD products such as our specially formulated Aloe After Sun Gel for Sunburn to help you manage a variety of conditions including skin allergies, muscle soreness, anxiety, and insomnia.