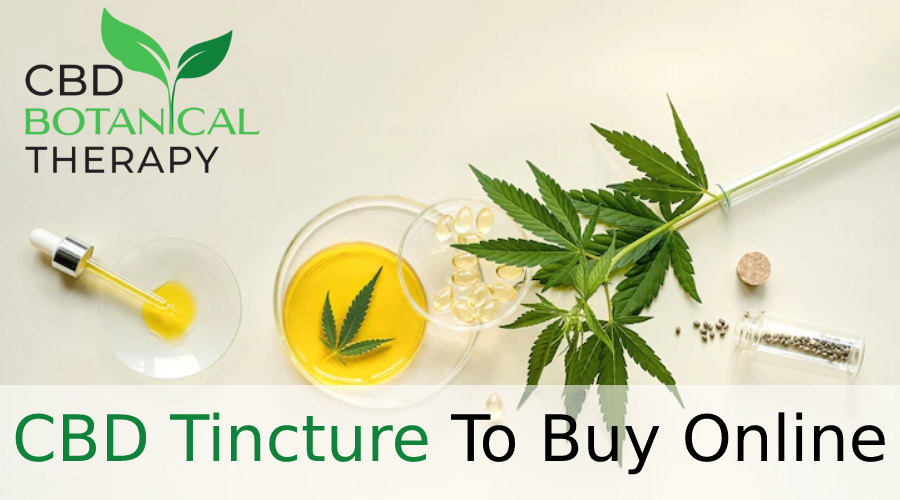 At CBD Botanical Therapy, we have several options of CBD tincture to buy online. We cater to Americans with a wide variety of medical conditions, so you can select the product with the most suitable strength for your specific needs.
Whether you're just starting with CBD or you're an old hand, our recommended delivery method is to administer our tinctures sublingually. With a dropper, place the CBD tincture dose underneath your tongue where it will absorb into your system through your oral tissue. This method bypasses the digestive system, which substantially increases the efficacy of the CBD and allows it to act much faster. Another great thing about this technique is that you don't need any additional tools, as you would for other methods such as vaping.
If the sublingual mode isn't your style, there are numerous other ways that you can get your daily CBD dose. An abundance of beauty product recipes can be found online for everything from CBD-infused hand cream, bath bombs, sunscreen, and hair moisturizer. Topical applications like these are ideal for skin and hair-related issues. Depending on the product, sometimes you can simply add an appropriately measured amount of a CBD tincture to the lotions and creams that you already have at home.
CBD Sunburn Treatment
2 tablespoons coconut oil
1 to 2 doses of CBD tincture
3 tablespoons aloe vera gel
In a small bowl, mix the CBD and coconut oil together
Generously and evenly apply the CBD and coconut oil blend to the sunburned area
Apply an even layer of aloe vera gel on top of the CBD and coconut oil
If you don't use all the CBD and coconut oil blend, it can be stored in the fridge for up to a week
Our shop is comprised of high-quality, potent CBD tinctures to buy online, and they can all be used in your topical and edible CBD recipes. Try our products today!