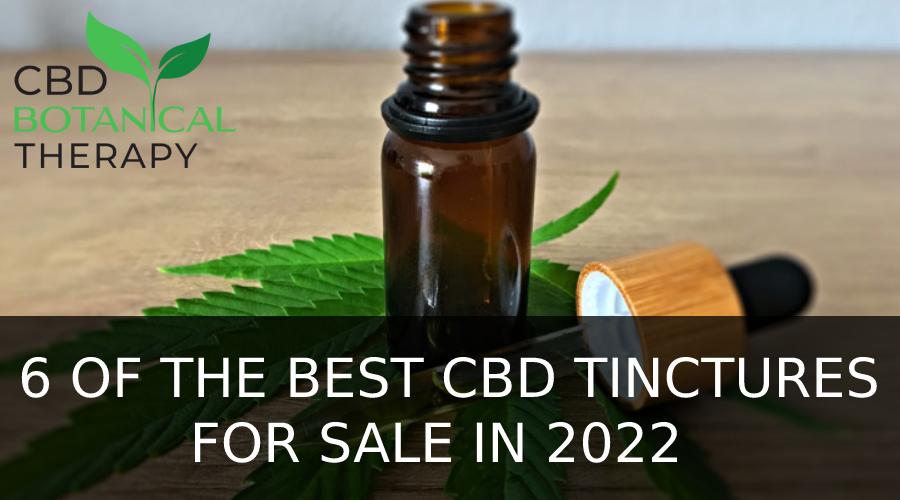 According to the 2018 Farm Bill, hemp is no longer a controlled substance. Therefore, Cannabidiol (CBD) is legal. The CBD tinctures for sale and CBD oil are the most versatile options. Other forms of CBD include capsules, balms, creams, and gummies.
Let's take a quick look at the best CBD Tinctures for Sale in 2022.
Absolute Nature Full Spectrum CBD Tincture: best CBD tincture that has secure packaging
CBD Distillery Full-Spectrum CBD Tincture: best CBD tincture to help in reducing and relieving body discomfort
CBDMD Full Spectrum CBD Oil Tincture: best flavored CBD tincture
Extract Labs Daily Support Tincture: best CBD tincture isolate
Lazarus Naturals High Potency CBD Tincture: the best CBD tincture with humulene
Leaf Remedies 60ml Broad-Spectrum CBD Tincture: best CBD tincture for pain management
What is CBD?
CBD is the short form of Cannabidiol, and it's among over 100 compounds called Cannabinoids. Cannabinoids can be found in cannabis plants. CBD is a famous extract used to manage various medical conditions like epilepsy, anxiety, and chronic pain, among others.
What Is CBD Tincture? How Is It Different from CBD Oil?
CBD oil and CBD tincture are never the same. They have similar uses and appearance but with different constituents.
They are thick liquids that have Cannabidiol. In addition, CBD tinctures and oils are packaged in tint-containing bottles with droppers to help users get sublingual drop suitable measures.
The difference between CBD tinctures and CBD oil is their composition; CBD oil has Cannabidiol suspensions in carriers like hemp seed oil, coconut, or olive oil. The CBD tinctures, on the other hand, are alcohol or glycerin-based solutions.
When looking for the best CBD tinctures for sale, it's essential to choose products that:
Contain less than 0.3% THC
Tested and proven by a third party that has ISO/IEC 17025 accredited laboratory.
Don't have pesticides, microbes, molds, and metals
Undergone safety testing and potency evaluation
Get in touch with us to learn more about the CBD tinctures for sale.