The

Delta–9 THC Edibles

you've been looking for!
Great Taste with the Right Effects!
2018 Farm Bill Legal
No doctor's recommendation required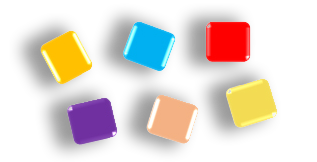 Adult use only 21+. Our hemp extracted Delta-9 THC products are high potency full spectrum products that are compliant with the 2018 Farm Bill. Some restrictions may apply. Not for sale where Delta-9 is prohibited by law. Check your local laws before purchase.
Delta-9 THC

– Information

Our Delta-9 THC product line is great for those looking for enhanced relaxation, restful sleep, additional pain relief support, and elevated moods. Delta-9 THC (also called THC or Delta-9) has been widely known for its recreational uses but many people rely on it for its health and wellness benefits. Research suggests it can be used to provide support with sleep quality, physical discomfort, emotional balance, nausea relief, and overall mood. Like CBD, Delta-9 THC interacts with your endocannabinoid system (ECS). The endocannabinoid system is known for regulating your body's natural balance or homeostasis. This is why THC, like CBD, can have an effect on a host of actions like sleep, mood, and physical discomfort because those functions all contribute to your body's natural homeostatic balance.

Dosing – If you're new to THC edibles here are a few facts. Edibles start working in about 20 – 30 minutes but require 90 – 120 minutes to take full effect. Two and a half (2.5) mg of THC is about the psychoactive limit when eaten. This means after eating a THC dose of 2.5 mg you might begin to feel the intoxicating or euphoric effects. Eating a THC edible on an empty or full stomach can make a difference as well. People who consume THC regularly can have higher tolerances enabling them to enjoy edibles with 5 mg, 10 mg, 20 mg or more milligrams of THC. We suggest being careful when taking ingestible Delta-9 THC dosing advice and consider the source. A friend or cannabis dispensary worker may eat 25 mg of THC and suggest you eat 15 mg of THC, which would be too much for a first time user. If you're new to THC edibles we suggest starting with ¼ of a gummy (about 2.5 – 3.0 mg of THC) and then wait two hours and see how you feel. You can always eat more!

Indica vs Sativa Gummies? Let's see if we can shed some light on this topic. The cannabis plant produces over 100 different cannabinoids and over 180 different terpenes. Terpenes are chemicals that give marijuana its noticeable and sometimes pungent smell. When terpenes are in high quantities and when they are inhaled, there is evidence this can cause a stimulating effect (Sativa) or a more relaxed, sedating effect (Indica). The problems with using these "generalized" classifications are these:

If you're looking for stimulating, calming, sedating, or intoxicating benefits from a THC/CBD edible:
Is THC Legal? YES! When Delta-9 THC is derived from hemp in concentrations of less than 0.3% by dry weight.
In 2018 Congress passed the 2018 Farm Bill which removed hemp as a federally controlled substance. The Farm Bill also states any hemp and hemp-derived products that contain less than 0.3% THC by dry weight are considered federally legal in the United States. By this definition, all of our Delta-9 THC products are federally compliant under the standards set by the 2018 Farm Bill. And you don't need a doctor's recommendation to purchase them.
Shipping – As long as CBD/THC products have less than 0.3% hemp derived Delta-9 THC by dry weight, they're legal to ship and sell in shops and online. This means it's completely legal to ship products directly to your home, office, hotel, or Airbnb.

Vegan

All Natural

USA Ingredients

3rd Party Test

Non-GMO

Gluten Free

Cruelty Free