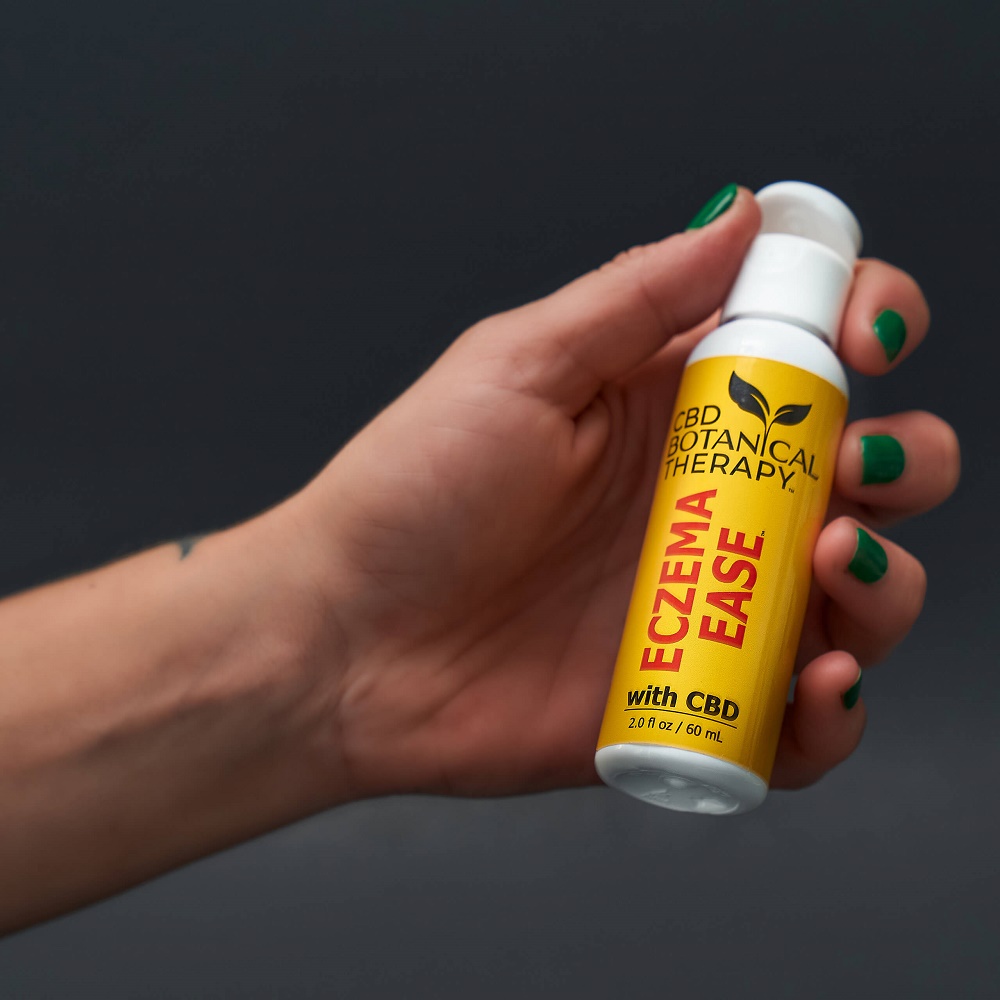 Who's ready for summer? If you're someone with a chronic skin condition, you might actually be saying "not me". Summer can be quite challenging because spending time outdoors generally includes having to protect your skin from sunburns and insects and treating bug bites. We often have to resort to chemical products for this which can be irritating to our skin at the best of times. Fortunately, CBD for eczema is an available option now, and it should help relieve much of that discomfort and pain.
Our product Eczema Ease has an impressive 12,000 mg of CBD in each 2 oz. bottle. It also contains no pharmaceuticals, steroids, or immunosuppressants. It doesn't contain any THC so it's safe for everyone to use and has zero side effects.
If you suffer from eczema, you might be wondering if this product is safe to use with other skin products like sunscreen. Well, I have great news for you – CBD when used topically is a wonderful complement to sunscreen applications. CBD should not be used as a replacement for sunscreen, however, its notable anti-inflammatory properties make it ideal for reducing the severity and pain of burns. CBD is great for regenerating skin cells quickly as well, which is essential for sunburn recovery.
There are a lot of "CBD-infused" sunscreens and other products appearing in stores more often lately. Sadly, those items are often overpriced and contain very little CBD. They're just a gimmick and aren't really designed to give value to the buyer. Your best bet is to stick with the regular sunscreen that you know doesn't bother your skin, and also use a high-quality, potent CBD product like Eczema Ease, as needed.
If you're thinking of trying CBD for eczema this summer, let us know if we can help out in any way.