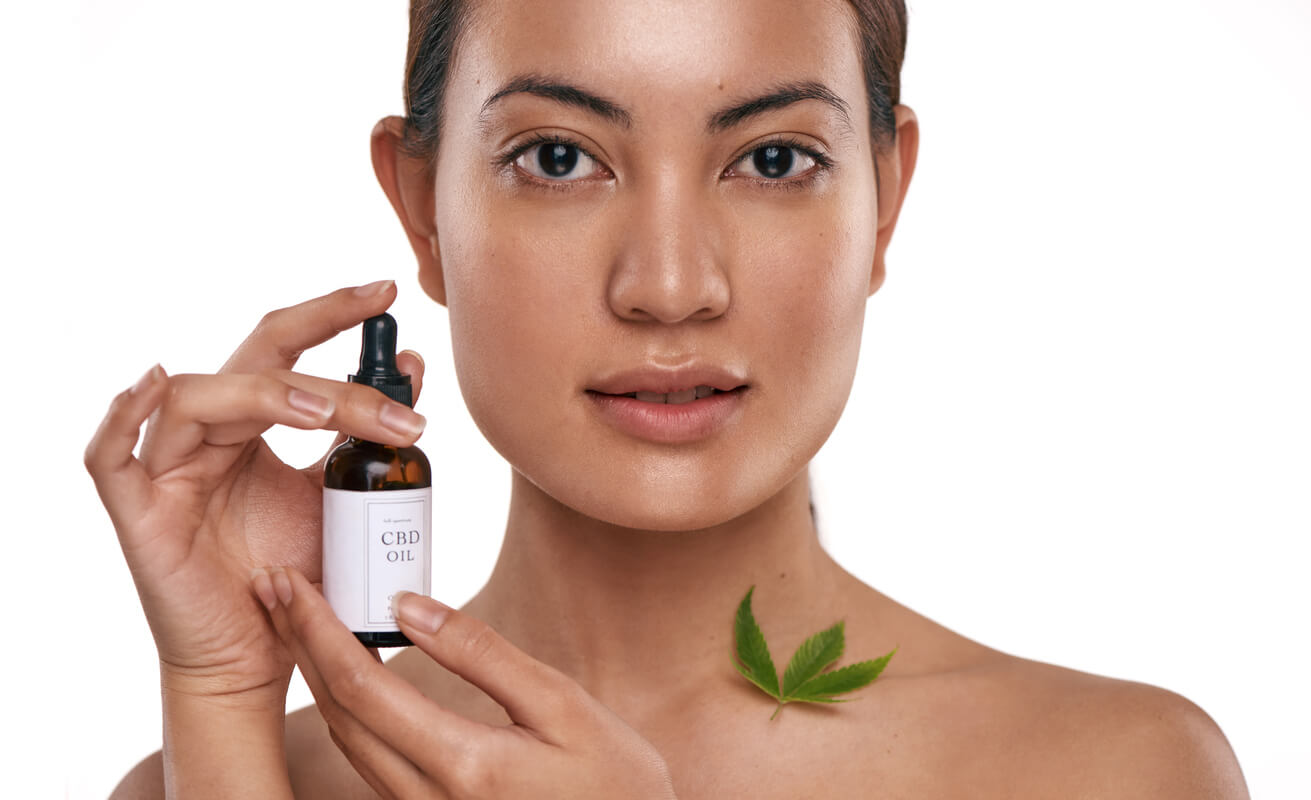 When CBD products first hit the US market, the general public met them with skepticism and accusations of pseudoscience. Now, though, it's difficult to find a home in the United States without at least one bottle of a CBD tincture or topical treatment somewhere inside.
The benefits of CBD are mostly common knowledge these days. For helping with sleeplessness, anxiety, blood pressure, and inflammation, CBD products are renowned for their efficacy as alternatives to intense and expensive pharmaceuticals. But even now, despite the abundance of common knowledge, one helpful application of CBD is less known—its use as a skincare solution. 
At CBD Botanical Therapy, our chief science officer understands more than most how CBD can be used to relieve itching, dryness, and eczema flare-ups. Our unique CBD skincare products capitalize on the numerous benefits of CBD as an incredible anti-inflammatory to provide users with genuine, science-backed relief, and all at a lower price than other CBD providers.
Here's how CBD can help you take care of the skin you're in.
For Fine Lines/Wrinkles
In the world of skincare, words like "retinol" and "hyaluronic acid" are used commonly. Already famous as key ingredients in dermal fillers and expensive creams, you can also find both ingredients along with CBD in our Ageless Beauty Fine Line Repair cream.
By combining two popular skincare compounds with CBD, this cream hydrates skin to promote a buoyant, soft texture, further reducing fine lines and wrinkles. CBD also works as an anti-inflammatory which reduces the production of sebum—a naturally-occurring skin oil.  Together with retinol and hyaluronic acid—which improve the health and hydration of skin—this CBD cream approaches skincare from three different directions to make a comprehensive difference.
For Eczema
Eczema causes frequent skin irritation and more rashes than we can keep up with. Skin conditions sink our confidence and often keep us too busy scratching to enjoy our daily lives. When potent and applied topically, CBD can banish the dry skin or flare-ups responsible for discomfort.
Each bottle of our Eczema Ease cream contains 12,000 mg of CBD—a practically unheard of amount within the industry. This potent mixture maximizes CBD's use as an antipruritic, halting itching sensations in their tracks. Once the itching's gone, our Daily Moisture Balance cream can give your skin the buoyancy it needs to fight back rashes while healing itself more effectively.
Eczema Ease also works on hidradenitis suppurativa (HS skin condition). HS is a chronic skin condition that causes small, painful lumps to form under the skin. These lumps can break open and form tunnels beneath the skin. This painful and uncomfortable condition mostly affects areas where the skin rubs together, such as the armpits, groin, and buttocks, but can also occur on shoulders, back, and breasts. Sadly, there is no cure, but Eczema Ease can relieve many of the more painful symptoms.
For Pain Relief
Few skincare products are also advertised as having pain-relieving properties. When CBD is introduced, however, skincare products become something even better and a great deal more helpful. Our CBD Ache & Soreness RELIEF Cream can tackle numerous symptoms of arthritis, pain and inflammation. 
With 3000 mg of CBD amidst a proprietary blend of analgesic and anti-inflammatory terpenes formulated to help reduce pain and inflammation, this cream offers immediate relief from the pain and inflammation. Find relief and get back to an active lifestyle without overpaying for yet another weak CBD topical or miracle cream.
For Intense Itching
Skin irritation comes in all shapes, sizes, and severities. When the pain and itching from bug bites, poison ivy or rashes are at their worst, we may scratch to the point of drawing blood—an understandable, if unacceptable, reaction.
For intense itching, our Itch Away cream provides a whopping 6,000 mg of CBD per ounce. Itch Away can also be used to promote the healing of minor cuts, scrapes, and burns—many of which contribute to frequent and incessant sensations of dry or itchy skin. 
More than Just Skin Care
CBD Botanical Therapy offers therapeutic and first aid CBD products designed to relieve, heal, and enrich your skin. No longer the object of national suspicion, potent yet affordable CBD products are rapidly gaining mainstream acceptance as superior versions of more expensive, and potentially harmful, alternatives.
The benefits of CBD are nearly too many to list. This summer, if your skin remains dry, itchy, painful, or slow to heal, consider taking a new step toward happiness and health with a CBD alternative from CBD Botanical Therapy.
---
CBD solutions for summer and beyond!
At CBD Botanical Therapy we specialize in products scientifically designed to heal. Our line of CBD products, all of which are American-made in-house under the direct supervision of our Chief Science Officer, provide faster, better, and more comprehensive relief by using more CBD than other brands. For more information on how a CBD product can help your skin this summer, check out our testimonials page or give us a call at 844-944-4223!