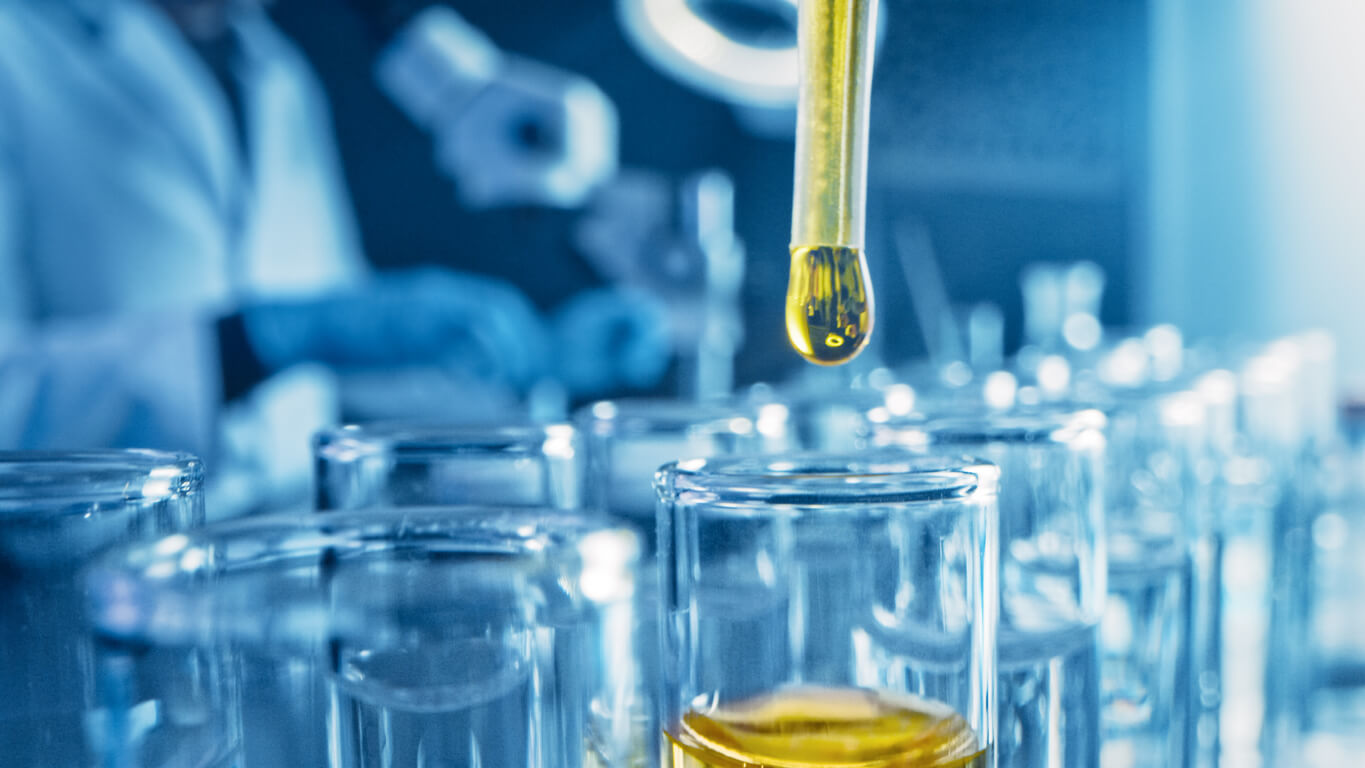 Unless you've been asleep for the last few years, you've probably noticed the unstoppable popularity of CBD products throughout the nation and the world. But skeptics still exist as they always will. The skeptics ask, "Why is CBD so popular these days?" And in all honesty, it's a legitimate question.
What could possibly account for the booming CBD industry and the adoration of a third of all Americans (roughly 100 million of us)? Of course, the simple answer is that CBD works. If it didn't, it wouldn't have made it very far or fostered the hyper-competitive market it is today.
But not all CBD products are created equally. At CBD Botanical Therapy, we take our CBD products seriously because we know how seriously they can help—with anxiety, sleeplessness, skin irritation, and chronic pain, just to name a few. Our in-house Chief Science Officer has three decades of experience as an organic chemist with some of the biggest names in the pharmaceutical industry, and our CBD tinctures are designed with the weight and sincerity of that scientific knowledge.
At CBD Botanical Therapy, our CBD tinctures (also called oils, etc.) can work wonders with big and small daily ailments. Here's a quick rundown of our top CBD tinctures and what each can do for you.
2,000 mg
Made with 100% organic hemp seed oil and containing 2,000 mg of lab-tested, CBD isolate and traces of additional cannabinoids, this introductory tincture is more than potent enough to aid with a number of daily frustrations. As such, the 2,000 mg tincture is perfect for those just getting started with CBD.
Like all of our tinctures at CBD Botanical Therapy, the 2,000 mg tincture is lab tested for safety, potency, and purity. Lab testing is rare in the CBD industry and generally not required, but by making sure our tinctures are of the highest quality, we can be certain they'll deliver benefits such as:
Eases pain & inflammation
Reduces stress & anxiety
Reduces high blood pressure & hypertension
Promotes better, more restful sleep
While containing no caffeines, hormones, cooking spices, or sugars
3,000 mg
Next up is our 3,000 mg tincture. As the more powerful older brother of our 2,000 mg tincture, this 3,000 mg version delivers many of the same benefits with even greater potency. If you've tried other CBD tinctures with concentrations at or near the 3,000 mg mark and discovered no noticeable effect, it may be time to try our tincture. 
This 3,000 mg tincture is deliberately designed to combat even chronic ailments and can lead to greater comfort over greater periods of time by delivering the effects you need when you need them most. Our 3,000 mg tincture provides many of the same benefits as our 2,000 mg tincture, including:
Reduces acute & chronic inflammation
Reduces stress & anxiety
Improved memory
Improved mood
Better sleep
And no caffeines, hormones, cooking spices, or sugars
4,000 mg
As the potency of tinctures increases, so do many of the psychological and physiological benefits. Our 4,000 mg tincture is strong enough to achieve desirable mental, physical, and mood-boosting results that other tinctures struggle to match.
At 4,000 mg, this CBD tincture is potent enough to fight sleeplessness, chronic pain/inflammation, and much, much more, including:
Drastically improved mood
Reduced anxiety
Reduced depression
Reduced high blood pressure/hypertension
Improved sleep
And again, no caffeines, hormones, cooking spices, or sugars
5,000 mg
At the top of the top, our 5,000 mg tincture represents one of the most powerful, most affordable CBD options available on the market today. For chronic ailments especially, the 5,000 mg tincture delivers quick, long-lasting relief without the side effects and costs associated with similarly powerful pharmaceuticals. 
A non-addictive and non-habit-forming alternative to powerful drugs, the 5,000 mg tincture can provide nearly all the benefits listed above, including:
Improved mood
Improved sleep
Reduced chronic pain/inflammation
Reduced anxiety
Reduced depression
Reduced high blood pressure/hypertension
Improved memory
Much more
120  Seconds Under Tongue
CBD tinctures and other products can provide quick, affordable, at-home relief for a number of acute or chronic physical and psychological conditions. But if used incorrectly, the benefits of CBD tinctures can be hard to spot.
For the best results, fill the dropper with your desired dosage and position it under the tongue. Inject and hold the CBD tincture under your tongue without swallowing for at least 2 minutes). This assures the CBD can do its work before entering the digestive system after being swallowed. Swallowing too quickly can dull or delay the benefits of your preferred tincture.
Not all relief comes from a pharmacy but that doesn't mean alternative treatments lack scientific merit. Our in-house Chief Science Officer knows what over 100 million Americans know about CBD—that when used correctly and at the right dosage, it really works.
---
Find your tincture at CBD Botanical Therapy
At CBD Botanical Therapy, our line of CBD products are American-made in-house under the direct supervision of our Chief Science Officer. Beyond the benefits each tincture provides, different strengths have different benefits and not all tinctures may be right for you. To find your ideal dosage, start with the 2,000 mg tincture and work your way up. Or, for more information on how CBD products can meet your individual needs, check out our testimonials page or give us a call at 844-944-4223!